Dec 1 is a day set aside globally to recognise an ongoing fight in public health. This fight, unfortunately, is often overlooked in the US, despite a large number of sufferers - after all, there's a solution and it's well-managed, right?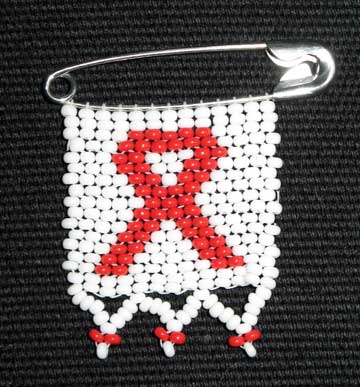 Not quite.
True, antiretroviral therapy (ART) is available to combat HIV/AIDS, but it's no silver bullet. No these drugs, at best, keep the virus in stasis (provided the drugs are taken like clockwork) and bring a host of negative side effects to the patients.
Did I mention that these drugs meed to be taken for the rest of one's life and that they aren't always cheap? Right, fancy that.
To put that in more perspective, though, let me run you by some statistics:
In the US

> 1.2 million individuals are living with HIV
~39 500 individuals were newly-diagnosed in 2015

67% were gay & bisexual men

82% of all male diagnoses

24% attributed to heterosexual contact
6% attributed to injection drug use

African-Americans are 13% of the population, but represented ~ 45% of new diagnoses
New HIV Diagnoses in the United States for the Most-Affected Subpopulations, 2015
~ 13 000 passed away from AIDS-related complications
Approximately 37% are on ARTs

In Sub-Saharan Africa

Approximately 24.7 million people are living with HIV
In 2014, there were 1.5 million new infections
Roughly 1.1 million individuals died from HIV/AIDS complications in 2014
Only 39% of individuals are on ARTs
South Africa, where I grew up, has a 19.2% prevalence of HIV in the adult population

Only 48% of those are currently receiving ARTs
South Africa has the biggest HIV epidemic of any country in the world

In Asia and the Pacific

Roughly 5.1 million are living with HIV
300 000 were newly diagnosed in 2014
180 000 passed away in 2014
41% are on ARTs

In the Middle East and North Africa

230 000 people are living with HIV
There were 21 000 new infections in 2014
There were 12 000 new deaths in 2014
Only 17% are on ARTs
In Latin America

1.6 million are living with HIV
94 000 are newly-infected as of 2014
47 000 have passed away in 2014
44% are on ARTs

In the Caribbean

250 000 are living with HIV
12 000 were newly-infected as of 2014
11 000 had passed away
42% are on ARTs

In Eastern Europe and Central Asia

1.5 million were living with HIV in 2014
There were 190 000 new infections
47 000 passed away from HIV/AIDS complications
21% were on ARTs

In Western and Central Europe

Approximately 1.2 million are living with HIV
Approximately 50 000 were new infections
Approximately 9000 passed away
59% are on ARTs
So, now that you're just a slight bit more aware of the global AIDS crisis, please, get involved. There are a myriad of organisations committed to HIV/AIDS research and awareness, including the
NIH
,
amfAR
,
UNAIDS
,
(Red) campaign
,
One
, and more.
Maybe supporting an AIDS orphanage is more up your alley. If so,
Beautiful Gate
is one I know of personally, but there are many similar organisations around the world.
The point is, please, speak up, get tested, fight the stigma, and, most importantly, campaign for a cure.
Sources
https://www.aids.gov/hiv-aids-basics/hiv-aids-101/statistics/
http://www.avert.org/global-hiv-and-aids-statistics